Dawg's Recipe Collection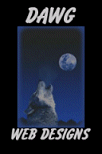 Dawg Web Designs
14900 Memorial Drive / Apt. 605
Houston, Texas 77079
(281) 556-0794
---
WELCOME
Welcome to Dawg Web Designs. We are an innovative leader in the graphic design industry. We strive to please our clients by working with their ideas and concepts. Our goal is to put ideas into an expressive and thorough format that can be conveyed graphically on the web. Satisfaction is our main objective when designing any project.
We are located in the Greater Houston, TX Metropolitan Area. Our goal is to bring professionalism and quality design to complement our websites. The images and ideas that we display are ingenuitive and innovative and get results. We have designed several exceptional websites for many well-known businesses.
Contact us today and let us start to turn your ideas into a profitable, easily accessible web presence that can be reached by a wide customer base. It doesn't matter if you are a product or service based industry, Dawg Web Designs can convey your businesses' ideas tastefully and with your concepts in mind. We are a highly competitive and affordable web design firm.
"QUALITY DESIGN & INGENUITY"
Creative Concepts * Innovative Design
***Put Your Ideas To Work***
Web Design.....Hosting Solutions.....Updates.....
Interactive CDs.....Commercial and Individual Sites

copyright© 2002 / Dawg Web Designs™
Cool Photos and Pictures
Printable Gift Tags
---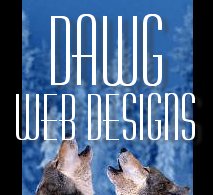 Some of Our Favorite Links